SVFA
SVF Investment Corp. (Nasdaq: SVFA) is a special purpose acquisition company (SPAC) affiliated with SoftBank Investment Advisers, formed to enable an IPO-ready technology company to list publicly. The company commenced trading on the Nasdaq Capital Market on January 8, 2021, with an initial market capitalization of $603,750,000.
Management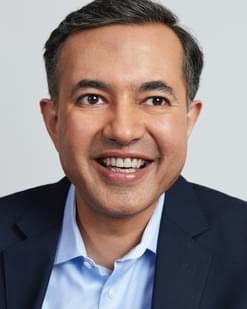 Navneet Govil is our Chief Financial Officer. Mr. Govil currently serves as a Managing Partner and Chief Financial Officer of SoftBank Investment Advisers (SBIA). Prior to joining SoftBank, Mr. Govil served in senior corporate officer roles for publicly traded multinational corporations. At CA Technologies, Mr. Govil was Senior Vice President of Finance and Strategic Pricing, where he led treasury, corporate business development, pricing and business unit finance functions. Previously, he was Vice President of Corporate Development and Project Finance as well as Treasurer at SunPower Corporation. Mr. Govil also served in several capacities during his eight-year tenure at Sun Microsystems, most recently as Controller for its Microelectronics Group. He also held finance positions at Hewlett-Packard, Pfizer and Fortistar Capital. Mr. Govil currently serves as a member of the Audit Committee for the board of directors of ARM Holdings and as board director of SBIA U.S. Mr. Govil earned MBA and MEng degrees from Cornell University.
Independent Directors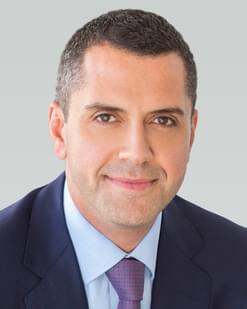 Ibrahim Ajami is the Head of Ventures and Growth at Mubadala Investment Company and responsible for leading Mubadala's ventures strategy and platform. He was previously the CEO of Advanced Technology Investment Company, a wholly owned subsidiary of Mubadala, responsible for overseeing the company's interests in the advanced technology sector and led the development of Mubadala's semiconductor strategy and investments. He joined Mubadala in 2006 and has been involved in the company's growth over the past 15 years. He held various roles in Silicon Valley prior to joining Mubadala. Mr. Ajami has a bachelor's degree from Northeastern University and an MBA from University of Southern California.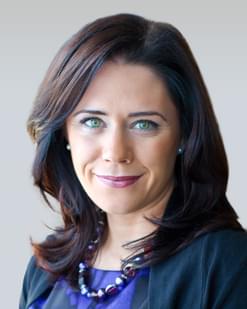 Anita Sands is a Senior Partner at Sands Point Consulting LLC, which advises technology-based start-ups, CEOs and founders. Dr. Sands is currently a Board Member of ServiceNow, Pure Storage, Inc., iStar, and ThoughtWorks. In addition, Dr. Sands sat as a Board Member at Symantec Corporation (now, Norton Lifelock) between 2013 and 2019. She also served as Group Managing Director, Head of Change Leadership and a member of the Wealth Management Americas Executive Committee of UBS Financial Services, a global financial services firm. Dr. Sands holds a B.S. degree in Physics and Applied Mathematics from The Queen's University of Belfast, Northern Ireland, a Ph.D. degree in Atomic and Molecular Physics from The Queen's University of Belfast, Northern Ireland and an M.S. degree in Public Policy and Management from Carnegie Mellon University.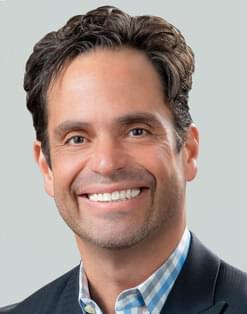 Javier Saade is Venture Partner at Fenway Summer and Managing Partner of Impact Master Holdings. He serves on the Board of Directors of Porch, Inc. (Nasdaq: PRCH) and as Chairman of the Board of GP Funding, Inc., a Presidio and Edmond de Rothschild backed financial services firm. Until recently, Mr. Saade served on the Board of Trustees of The Nature Conservancy, Board of Trustees of the Pan American Development Foundation, Global Board of Advisors of Docusign, Inc. (Nasdaq: DOCU) and Corporate Responsibility Board of Advisors of Univision Communications, Inc. Previously, Mr. Saade was appointed by the White House as Associate Administrator, Chief of Investment and Innovation of the U.S. Small Business Administration and served on the Committee for Small and Emerging Companies of the U.S. Securities & Exchange Commission. Prior to public service, he spent over 20 years at organizations that include McKinsey & Company, Booz Allen & Hamilton, Bridgewater Associates, Abbott Labs, and Air America. He holds an MBA from Harvard Business School, an M.S. in Operations & Technology from Illinois Institute of Technology, and a B.S. in Industrial Management from Purdue University.