SVFC
SVF Investment Corp. 3 (Nasdaq: SVFC) is a special purpose acquisition company (SPAC) affiliated with SoftBank Investment Advisers, formed to enable an IPO-ready technology company to list publicly. The Company commenced trading on the Nasdaq Capital Market on March 9, 2021, with an initial market capitalization of $320,000,000.
Management Team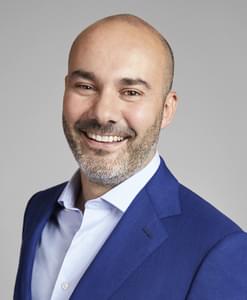 Yanni Pipilis is the Chairman of the Board and Chief Executive Officer of the company. Mr. Pipilis serves as Managing Partner at Softbank Investment Advisers in London. In addition to his investing and portfolio management responsibilities, he is also responsible for the financing activities of the fund. Prior to joining SBIA, he was Global Head of Fixed Income & Currencies at Deutsche Bank AG. He was responsible for all trading, lending, and structuring activities across public and private credit, rates, currencies, and emerging markets. He had been at Deutsche Bank since 2000 and held various previous roles in London and New York including co-Head of Global Credit Trading, Head of the Institutional Client Group, and Global Head of Credit Structuring. He also served on the board of the Association for Financial Markets in Europe. He holds an MSc in Finance and an MSc in Civil Engineering from Imperial College London and a BEng in Civil and Environmental Engineering from University College London.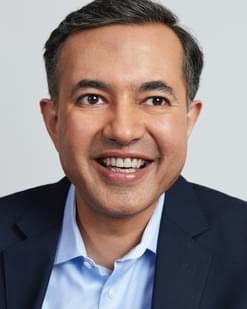 Navneet Govil is our Chief Financial Officer. Mr. Govil currently serves as a Managing Partner and Chief Financial Officer of SoftBank Investment Advisers (SBIA). Prior to joining SoftBank, Mr. Govil served in senior corporate officer roles for publicly traded multinational corporations. At CA Technologies, Mr. Govil was Senior Vice President of Finance and Strategic Pricing, where he led treasury, corporate business development, pricing and business unit finance functions. Previously, he was Vice President of Corporate Development and Project Finance as well as Treasurer at SunPower Corporation. Mr. Govil also served in several capacities during his eight-year tenure at Sun Microsystems, most recently as Controller for its Microelectronics Group. He also held finance positions at Hewlett-Packard, Pfizer and Fortistar Capital. Mr. Govil currently serves as a member of the Audit Committee for the board of directors of ARM Holdings and as board director of SBIA U.S. Mr. Govil earned MBA and MEng degrees from Cornell University.
Independent Directors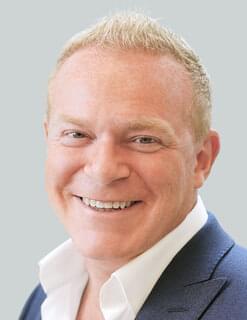 Michael Tobin is a serial technology entrepreneur & pioneer with over 30 years of experience in the telecoms & technology sector. As Chief Executive, Mr. Tobin OBE led TelecityGroup plc, a leading FTSE250 Technology company from 2002 to 2014. Prior to joining TelecityGroup, Mr. Tobin headed-up Fujitsu's e-Commerce operations in Frankfurt, Germany. Before that, he ran ICL's Danish outsourcing subsidiary out of Copenhagen Denmark. As a Non-Exec, he holds numerous Technology Directorships including Instrumental Ltd in London & is the Chair of AIM listed Audioboom and BigBlu Broadband plc, and also Pulsant and Ultraleap in the UK. In addition, he is an advisor to the board at Leaseweb in the Netherlands.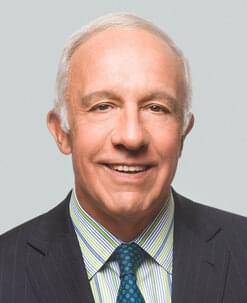 Michael Carpenter brings broad and deep experience in Financial Services, Capital Markets and Corporate Strategy. As an executive, he served as Chief Executive Officer of Ally Financial, Inc., formerly GMAC. from November 2009 to February 2015. From 2002 to 2006, he was Chairman and Chief Executive Officer of Citigroup Alternative Investments. From 1998 to 2002, Mr. Carpenter was Chairman and Chief Executive Officer of Citigroup's Global Corporate & Investment Bank with responsibility for Salomon Smith Barney Inc. and Citibank's corporate banking activities globally. He is currently a Director of CIT and CIT Bank, N.A. He also serves on the boards of AutoWeb, Inc., Rewards Network, Client 4 Life Group, Validity Capital and as Chairman of Law Finance Group. Mr. Carpenter received a Bachelor of Science degree from the University of Nottingham, England, and an MBA from Harvard Business School, where he was a Baker Scholar. He also holds an honorary degree of Doctor of Laws from the University of Nottingham.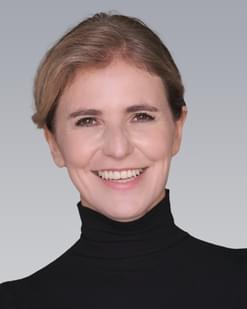 Cristiana Falcone has over 17 years of international experience in strategy, change management, and business development for global corporations (SONY, Shell, Revlon), international governmental organizations (ILO, IFAD, FAO, UNDCCP, IADB), and the media (Radio Televisione Italiana, Gruppo Espresso, Univision, Viacom), working with and advising the most senior leadership.
Through her role at the World Economic Forum, where she led the Media, Entertainment and Information community, and as non-executive director of three major companies, Cristiana has established a reputation as a global leader in digital disruption and adapting to stay relevant in a rapidly changing world. Cristiana is a trustee at Tufts University, the Paley Center for Media, and Internews. She is also an investor in tech female founders.